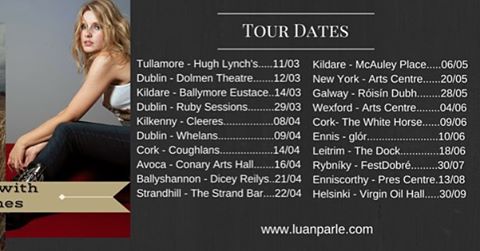 Hello my lovely friends,
I am so thrilled to announce our 2016 Tour Dates with Clive Barnes.
Keep an eye on my Facebook page www.facebook.com/luanparle for additional dates.
For details and to purchase tickets please see www.luanparle.com
Spread the word and we'll see you at a venue close to you.
Ciao for now amigos,
Luan x