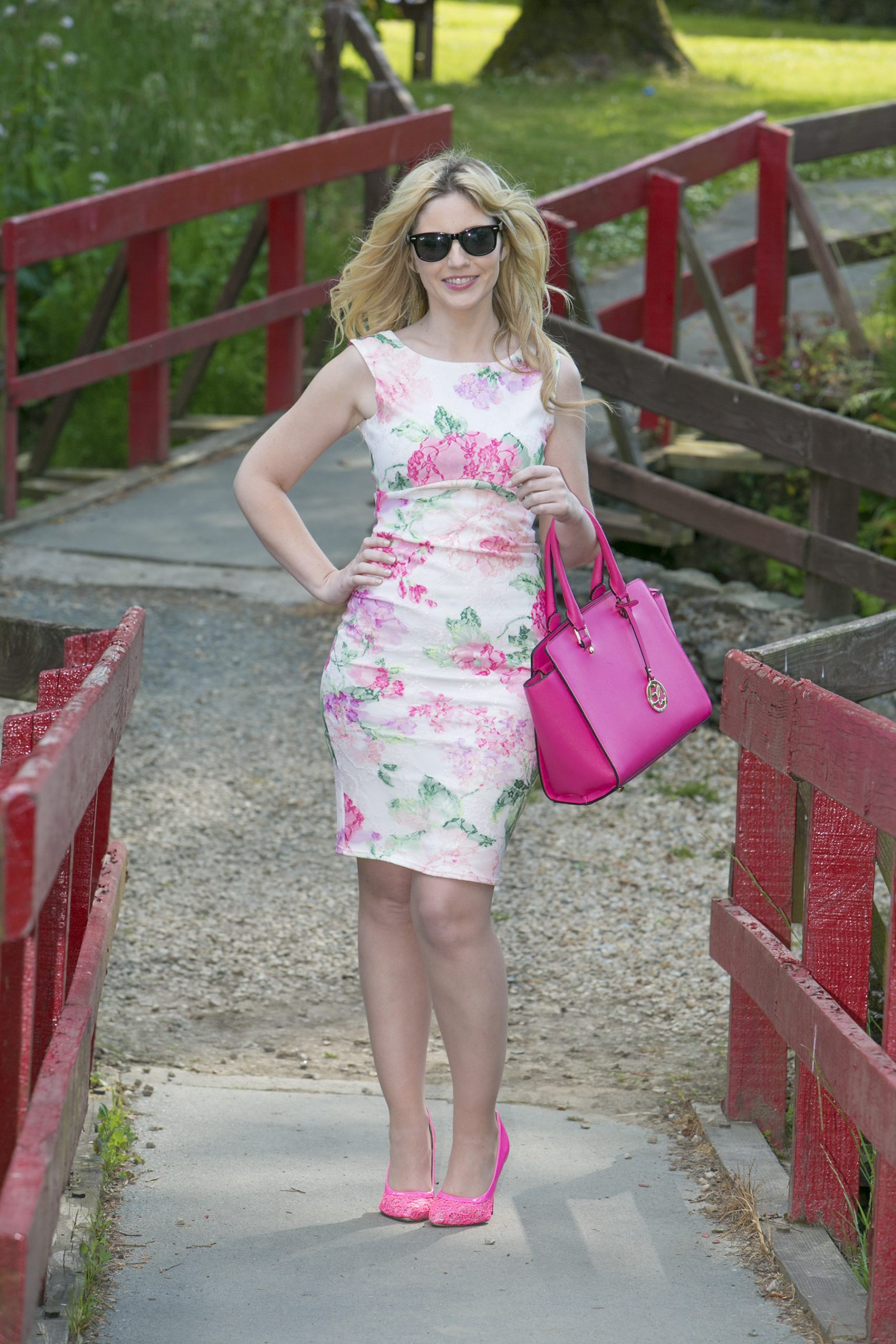 Hey everyone,
It's been a busy few weeks!!!
June 29th I was delighted to join the gorgeous Elaine Crowley and the girls on TV3's Midday Panel. It was my first time being on the show but I loved every minute of it. We flew through the topics of the day which was really no different than having a cuppa and chat with your girlfriends. You really do forget there are cameras watching. As floral is really on trend at the moment I decided to wear a floral bodcon Midi Dress, teamed with hot pink heels & Parisian handbag.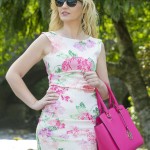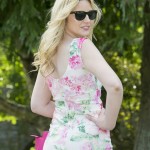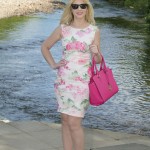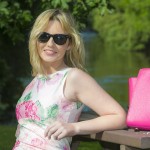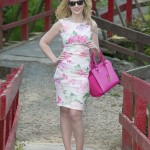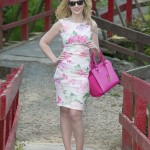 My make up look for the show was from MAC. Foundation; Pro Long Foundation SPF 10 NC 15, Cheeks; Posey creme blend blush, Lashes; I added a little extra length with MAC False lashes and to give my eyes that extra vavavoom, I applied Brown Black false lashes mascara. I finished the look off with Cremesheen Glass Lip gloss which I just adore.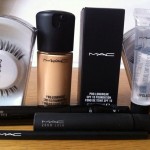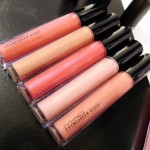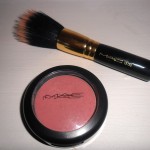 A couple of days later I had a photo shoot with fabulous photographer Michael Kelly. I've been working with Michael for many years now & we have a great working relationship. Micahel really knows how to get the best from me and has an amazing eye. As it's festival season with over 200 festivals in Ireland this year the theme for the photoshoot was 'My Festival Picks'. I popped into stylist Jenny Grouse who owns Ghost Boutique in Wicklow and we put together some fabulous outfit choices. Check Ghost out on www.facebook.com/ghostladiesboutique
That weekend I recorded a new track at The Orchard Studio Enniscorthy. I wrote the song with an amazing up & coming singer/songwriter Bobby Sludds who's also just been nominated to play the 2FM stage at Electric Picnic. The song has a kind of funky pop vibe and I'm so excited to let everyone hear it. I was laying down vocals on the Saturday and it was a pretty hot day, so being in a vocal booth as you can imagine is even hotter!!! It's important in studio to feel extremely comfortable so I wore a short navy playsuit, themed with cream belt and a pair of ankle boots. I was flying down to meet my friend Jennifer afterwards at Kilruddery Gardens for Groove Festival so it was the perfect festival outfit choice also. I just added a hat, pair of sunglasses, a little navy fringe throw and I was all set. Later that night I met my friend Leona at Tinakilly House Hotel to celebrate her birthday at their tapas & jazz night so I just changed the ankle boots to hot pink heels, added the hot pink Parisian handbag and was ready to rock. Same outfit but a completely different look.
Jennifer & I headed back to Killruddery on Sunday for our second helping of Groove. I wore a gorgeous navy and white jumpsuit and themed it with a fab Aztec blanket wrap as the night got a little cooler. Christy Moore was the headline act and he was just fabulous. He had the crowd in the palm of his hand, the highlight of course being Lisdoonvarna. You could hear the crowd roar from miles around. The Eskies were also pretty amazing. It was my first time to hear them live and they certainly didn't disappoint, they were brilliant.
A lot of you have been asking where I got my bikini I wore in my video for my latest single 'Roll The Dice'from which was produced & directed by Wexford based film maker Michael Benson. The bikini is from H & M Push-Up Bikini top € 14.99 and bottoms € 9.99.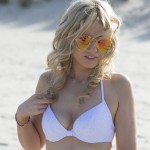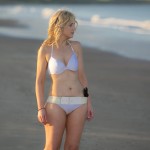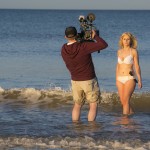 Here's a sneak peak at some of the shots from my next blog 'My Festival Picks'.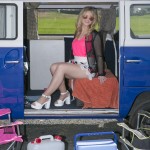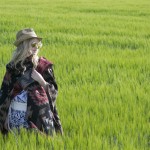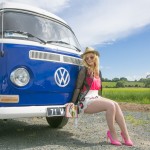 My pick of the week is a gem of a find. We all know what it's like when camping at a festival. You wake up on day two feeling a little grubby and fancy an outfit change. Well fear not, I have just the thing. Festival Trousers!!! These amazing trousers are reversible and look amazing either way (featured in my next blog). A steel for € 69.99
Last weekend Clive Barnes and I played the gorgeous Cultúrlann Sweeney in Kilkee. Prior to the gig we popped in to see our friends at Clare FM for a chat & a choon. We also kicked off the first of our sitting room sessions which was just fantastic!!!
During the week I hooked up with personal trainer Suzanne Tyrrell to shoot the first of my video blogs to get us ready for The Dingle Marathon September 5th, will be up in a few days. I also attended the opening of the brand new part of the M11 motorway. The old N11 was one of the most dangerous roads in the country so it was an emotional day for many. I spoke with East Coast FM's Declan Meehan for www.wicklownews.net since Delcan has been such a great advocate for the new road.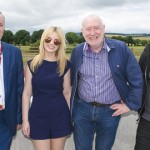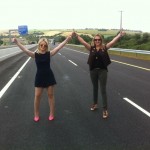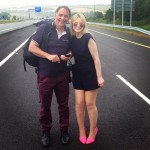 Today I'm on route to TV3 to perform two songs with Clive & John for TV3's Seven O'Clock Show and another busy weekend lies in store. Will let you know how it all goes 🙂
Until then my amigos,
Luan 🙂 x