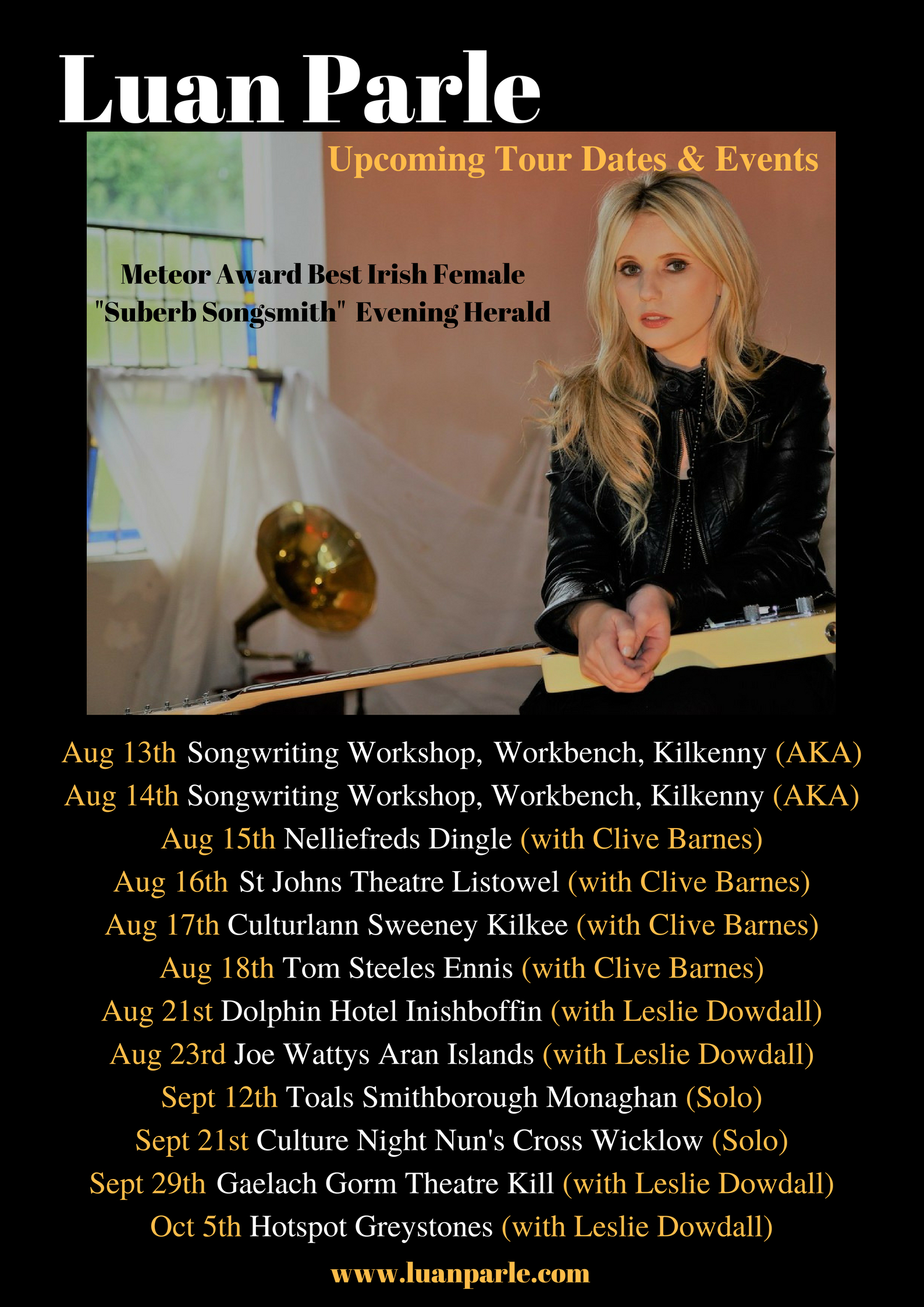 Hey folks,
Hope you're having a great week.
I had the most incredible time touring Slovakia & the Czech Republic and as soon as I get some time I will write a post on our adventures & include video & TV footage.
In the meantime, It's gonna be a busy August!!!
Here's a little summery below of some upcoming gigs & events happening this month.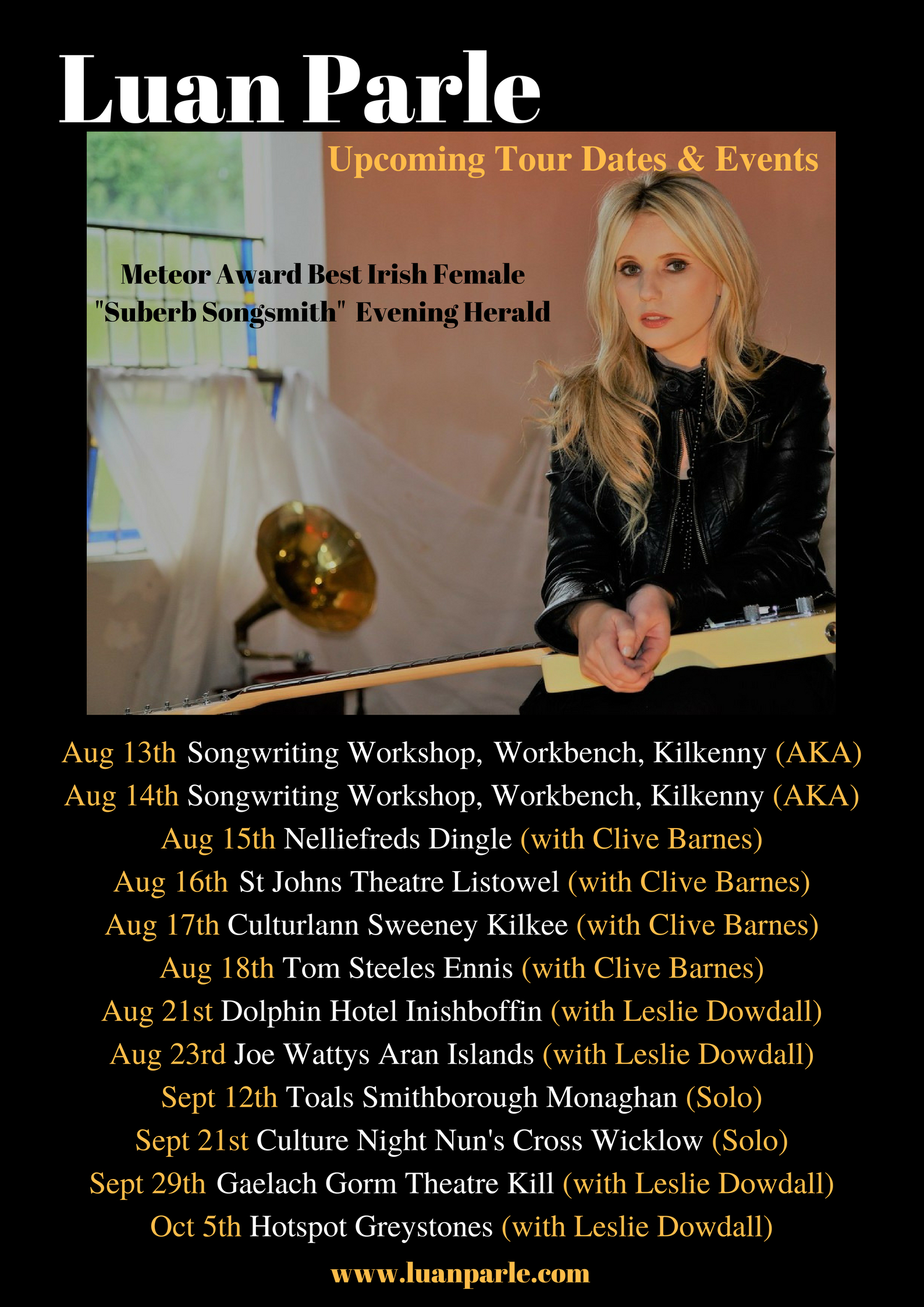 Kicking off tonight, I'll be holding an all ages 2 day songwriting workshop in Kilkenny as part of this year's AKA Fringe Festival
Clive Barnes & I will play some shows together this week in Clare & Kerry. See dates below;
15th Nelliefreds Dingle
16th St John's Theatre & Arts Centre Listowel
17th Cultúrlann Sweeney Kilkee
18th Tom Steele's Ennis
To finish off this months run of shows I'll be island hopping with the wonderful Leslie Dowdall, frontwomen with An Tua Nua.
August 21st we play Dolphin Hotel Inishbofin & August 23rd we play Joe Wattys Bar & Restaurant, Aran Islands
For more information & to book tickets see www.luanparle.com