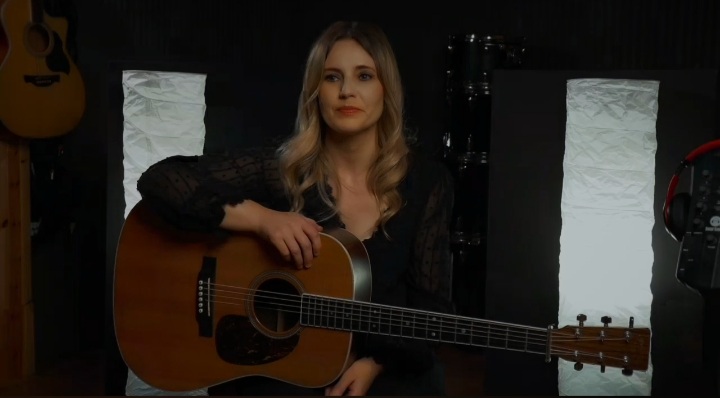 This time last year saw the beginning of my MISP songcamp with Thomas Donoghue & Geoff Warner-Clayton after being successful in my grant application. After 3 fabulously creative days songwriting with the guys in Broderick's Studios Kilkenny we had to pause the project due to government restrictions resuming in person once again in the summer. I was thrilled to have been chosen as one of the successful recipients which created work for so many in the Irish Music Industry who were forced out of work due to the pandemic. The songcamp created work for the recording studio, songwriters, engineer, musicians who played on the recordings, mixing engineer, mastering engineer and a videographer. It also gave me the chance to collaborate and create 3 new songs, record, produce and master them to release quality standard. This grant provided light during a very dark time and I was so grateful for the opportunity. I cannot wait to share those songs with you all so watch this space.
Check out the video from the songcamp below.
Thanks to Catherine Martin T.D., Department of Tourism, Culture, Arts, Gaeltacht, Sport and Media and First Music Contact for the wonderful opportunity.
Thanks to everyone involved in the project;
Broderick's Studio, Thomas Donoghue, Geoff Warner-Clayton, Clive Barnes, Benedict Warner-Clayton, Richard Wav Dowling Wav Mastering and Mycrofilms.
******MERCH SALE******
The 'Never Say Goodbye' tour never really got a chance to say hello due to the pandemic and government guidelines and restrictions, however there is still time to get the tour merch for Christmas. All items are personalised, signed AND giftwrapped for Christmas, delivered directly to you or to your loved one.
Never Say Goodbye – 180mg White Vinyl was €22.00 now €18.00
Never Say Goodbye – CD was €13.00 now €10.00
Ladies Short Sleeve 'Never Say Goodbye' Tee Black – Round & V Neck was €20.00 now €15.00
Men's Short Sleeve 'Never Say Goodbye' Tee Black was €20.00 now €15.00
Get them quick while stock lasts.
Just go to http://www.luanparle.com/shop