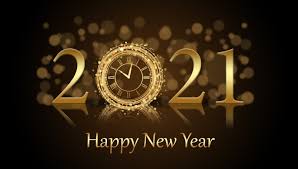 Hey everyone,
Hope you had a lovely Christmas.
2020 has been a tough and challenging year for us all in particular the arts and entertainment industry with all live performances being brought to a sudden halt. I want to thank you all for your continued support throughout a difficult year and I want to assure all who purchased concert tickets that I look forward to seeing you at those rescheduled shows (when it is safe to do so) and I thank you for your patience.
For me 2020 ended on a high note thanks to the funding from the Department of Tourism, Culture, Arts, Gaeltacht, Sport and media as I was delighted to take part in Cleere's Kilkennys 'Record and Broadcast';  a series of shows filmed at the venue that will be broadcast at a later date and also perform two shows in Wexford at The Selskar Sessions hosted by Lantern Presents.
2020 has been quite the rollercoaster. I kicked off the year with a new album release and even though it wasn't easy with tours cancelled and lockdowns 'Never Say Goodbye' made the Hot Press Hot for 2020 Irish albums list, The Choice Music Prize long-list and received glowing reviews from The Sunday Times, The Irish Independent, Broadsheet.ie, The Sunday World, 4/5 Stars from Folk & Tumble, 8/10 stars from Hot Press , RTÉ Lyric FM – Album Of The Week, PLAYIRISH Album of The Week & RTÉ Radio 1 – Recommends playlist. To date the album has received over 1,500 Irish radio plays reaching an audience of almost 3 million listeners. For that I am extremely proud and forever grateful.
I was also thrilled to learn that 'Never Say Goodbye' made braodsheet.ie's top 10 albums of 2020 so we're going out with a bang! Thank you to all who purchased an album/merchandise and also thank you to the media who are also really struggling at the moment for your support, it's greatly appreciated.
One of the good things to come out of lockdown has been the streaming of live shows from the homes of some of our favourite much loved musicians. I have been introduced to some incredible artists, have attended many many wonderful shows from the comfort of my own sitting room, cuppa tea in hand and have immensely enjoyed performing from home with Clive Barnes while interacting with you all from our home live streams and also as part of Culture Ireland's #irelandperfoms. It's without a doubt been a highlight of 2020 for me and really helped me get through it.
I was also overjoyed to learn that I was successful in my MISP application to hold a songwriting camp which I was delighted to be able to start in December and I look forward to continuing in the new year.
The year has been a difficult and different one but it has challenged me to push myself out of my comfort zone, adapt and learn skills I never thought possible (like hosting a songwriting workshops to 60 attendees via zoom)
Here's to 2021 bringing promise of a hopeful tomorrow filled with peace, joy, happiness, laughter, prosperity and unforgettable memories.
Much love,
Luan x