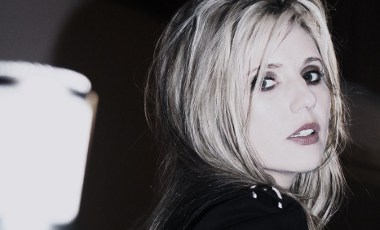 Hello my lovely friends,
I must apologize for my absence this past month but I have been busy writing material for the new album which I plan on releasing in 2017. Very exciting 🙂
It's hard to believe we are reaching the end of 2016 but what an amazing year it has been so far…Unfortunately however it's also been the year we lost so many musical icons. Like the rest of the world, I was devastated to hear of the recent passing of Leonard Cohen…a poetic genius. To see the year out I will be playing some shows around the country in December and I'm just itching to get back out there and see you all.
This December 03rd Clive Barnes, Leslie Dowdall, Mike Hanrahan and I continue our tour playing the beautiful Séamus Ennis Centre in Naul Co Dublin. Doors Open at 8:00pm with show Commencing at: 8:30pm. Admission: In advance: €16 / €13 At the door: €18 / €15. You can book your tickets online here. It will be my first time to play the Seamus Ennis Centre but I've heard so many amazing things about the venue over the years that I cannot wait.
Following on from the Seamus Ennis Centre we continue the tour playing the stunning Courthouse Arts Centre Tinahealy December 10th. Clive Barnes and I played the theatre around this time last year so we are very excited about returning with Leslie and Mike. Time: 8:30pm / Admission: €18/€16. Book online here
I am really enjoying the tour with Clive, Leslie and Mike. I would suggest booking your tickets early as all shows so far have been a sell out.
Clive and I will also be accompanying the wonderful Declan O' Rourke on a couple of his Irish dates December 09th in Dolan's Limerick & December 17th Green Acre's Wexford.
Lots of exciting musical adventures in store for 2017….I'm looking forward to the journey…..
Chat soon amigos,
Luan x