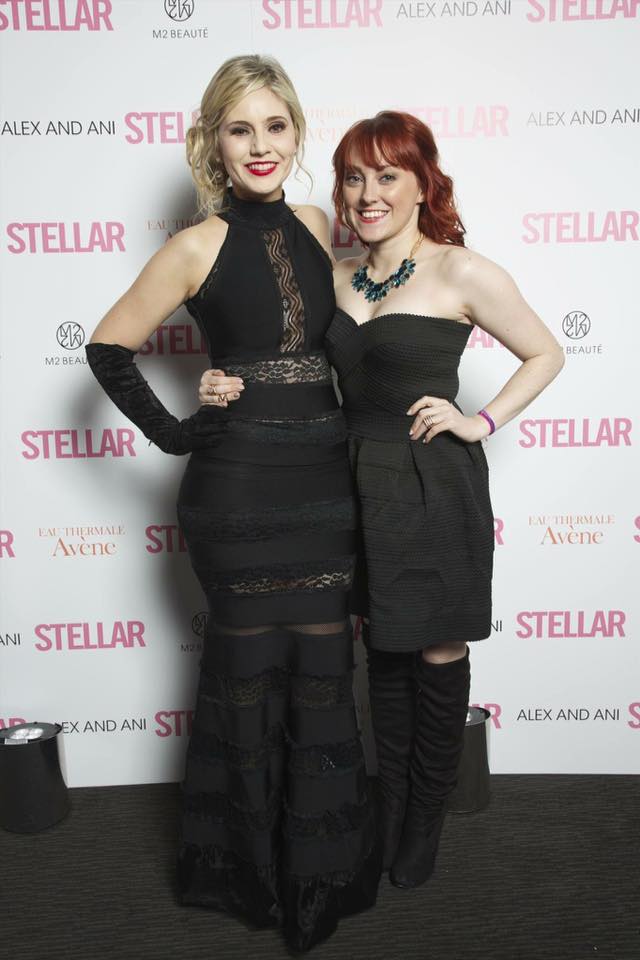 Well hello my lovely friends,
It's been an exciting and busy time lately so apologies for my late post. I've only just sat down to a cozy blazing fire on this chilly night to catch up with you all 🙂
I've loved visiting all my radio pals so much the last couple of weeks which included; 2FM, Classic Hits 4FM, Corks 96FM, iradio, KFM, Limericks Live 95FM, Radio Kerry, LMFM, Shannonside Northern Sound, East Coast FM & South East Radio. Over the next couple of days I'll be popping into the very lovely Roddie Cleere KCLR FM, Midlands 103FM & Galway Bay FM before flying out to Slovakia.
Wednesday night saw the Stellar Shine Awards 2015 and what an incredible night it was. I was so thrilled to be nominated with amazing, inspiring women including my cousin Clisare. You might remember last September Clisare & I collaborated together on a Parody video which went viral and to date has received almost 200,000 views on facebook
I've really been enjoying taking the show which Clive Barnes & I have been touring the past year into your Sitting Rooms. This week we played in the fabulous Dublin home of Alan & Yvonne as part of our 'Sitting Room Sessions' and last night we had a beautiful gig with Maurice, Mary & their wonderful family & friends.
Tomorrow we will continue our Irish radio tour before flying out to see our Slovakian friends on Wednesday morning….early 🙂
Check out all our dates and purchase tickets here
You can also check out the video for my latest single 'You're Not Here' which is almost hitting 50,000 views.
'You're Not Here' out now!!!

Posted by Luan Parle on Saturday, November 7, 2015
Don't forget you can follow me on Facebook, Twitter, Instagram and snapchat.
Ciao for now amigos,
Luan xx