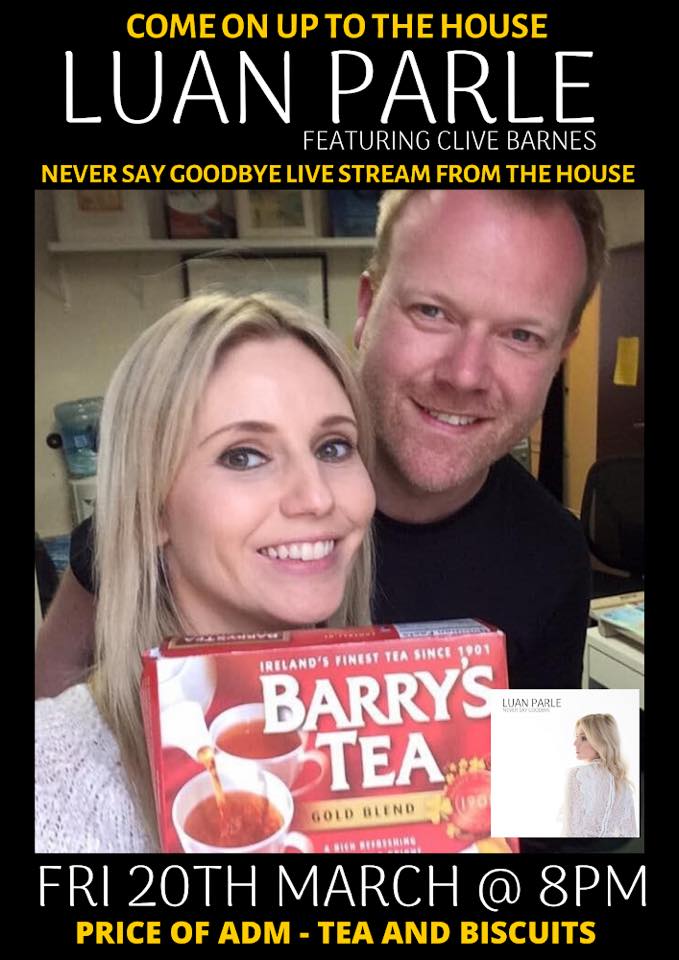 The tour may be postponed but the show WILL go on. Join me this Friday 20th (TOMRROW) at 8pm GMT for a live stream from Parle's Palace accompanied by Clive Barnes. Admission is FREE but you are required to bring tea & biscuits.
We'll be playing songs from my back catalog, songs from my new album 'Never Say Goodbye' & we might throw in a cover or two.

You can buy all albums & the official 'Never Say Goodbye' tour tee-shirts from my online store luanparle.com/shop
and tell all your friends.
We'll be live from 8pm GMT on facebook.com/luanparle & www.luanparle.com
See ya there 🙂
L x