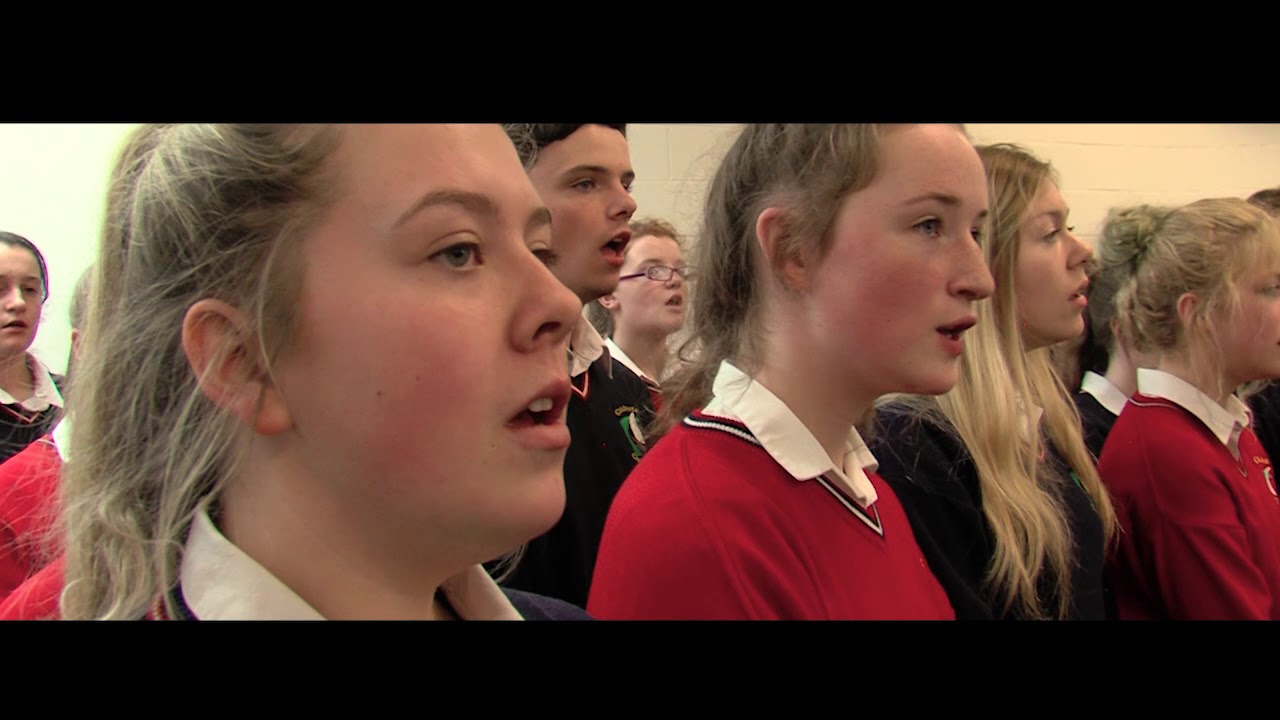 Hey guys,
This Friday September 22nd sees the release of 'Your Love Still Guides My Way' by students of Coláiste Chill Mhantáin, Wicklow.
In April of this year, I teamed up with IMRO (Irish Music Rights Organisation) again to bring 5 songwriting and performance workshops to secondary schools throughout Ireland.
One of the schools chosen for the workshop was Coláiste Chill Mhantáin, Wicklow. I was so excited to revisit my old secondary school and see some of my old teachers but nothing could have prepared me for what I experienced when I walked into Miss McAdam's 2nd – 6th year music students class. I was immediately taken by the students ability to play all their own instruments amazingly well. I knew instantly that this group of young people were very special.
I normally start my workshops by asking the students what's going on in their lives at that moment as I feel it's important that they write a song that's personal to them. Straight away, one young girl called Irlanda started to speak about visiting her dad in hospital who has been recovering from a stroke for 5 years. I was touched immediately having only lost my own dad 4 months previous after battling a massive stroke for 5 years.
Other students starting opening up about their loved ones who are suffering from Alzheimer's & other illnesses and by the end of the workshop 'Your Love Still Guides My Way' was born.
I felt the song was so special that I called my good friend Gavin Ralston who then visited the school to record and produce the song with the students who performed and played all instruments themselves. Colm Flynn was on hand to film the recording on the day.
The students were an absolute pleasure to work with and it was just lovely to see the encouragement within the classroom among the students and their teachers, a testament to a wonderful school that really cares.
This Friday September 22nd the single will be released with all proceeds being donated to The Irish Heart Foundation (for the prevention of heart attacks & stroke) and The Alzheimer Society of Ireland. The single is available to pre-order from iTunes for just 99 cent here
Watch the video below….
Please like, share and spread the word,
Luan x