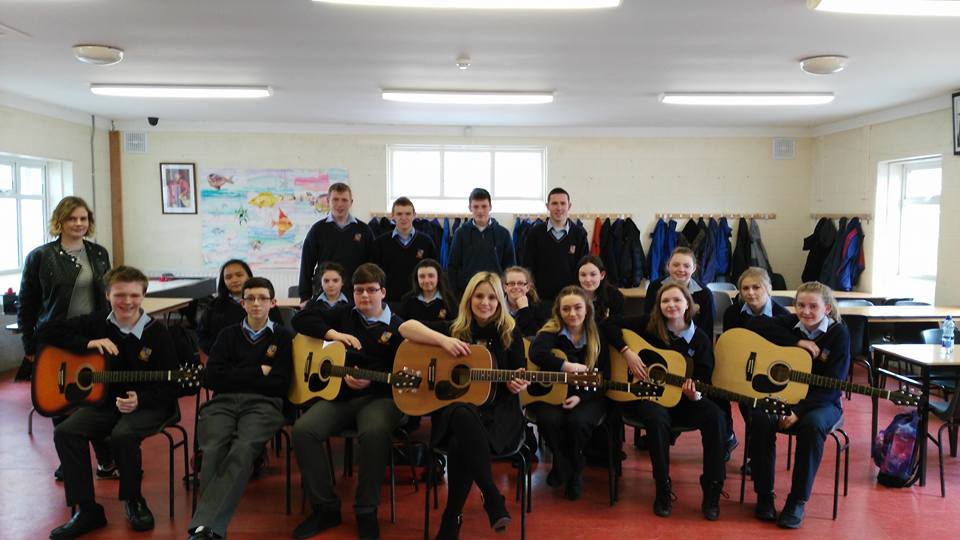 Hi guys,
Well I had the most wonderful couple of days songwriting with the students from Muine Bheag Vocational School Bagenalstown Co Carlow and the TY girls from Presentation Secondary School Wexford.
I have partnered up with IMRO (Irish Music Rights Organisation) to bring songwriting workshops to 5 secondary schools around the country, and once again I was blown away by the talent in both schools.
The themes and ideas the students put forward were refreshing and inspiring. In just under two hours both days the students had written a song from scratch and performed it. A wonderful achievement.
Lorraine (from IMRO) and I were made feel so welcome in the schools and really loved working with the students.
Muine Bheag Vocational School have posted their song 'Change' on their Facebook page if you want to pop on over for a listen here. Presentation School Wexford will post their song 'Lucy Mai' on their page shortly.
Looking forward to the next ones later in the month 🙂
Luan x