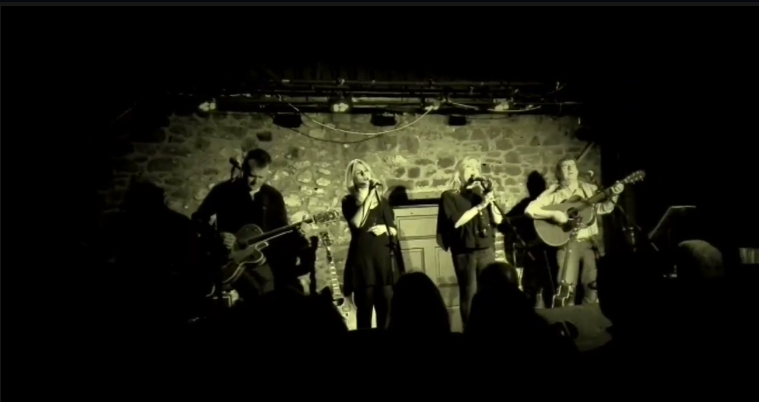 Hey folks,
Hope you all had a lovely Christmas.
I just wanted to let you all know about a very exciting gig that's happening this month….Saturday January 28th Clive Barnes, Leslie Dowdall, Mike Hanrahan and I play the stunning St Werburgh's Church Dublin as part of the Temple Bar Tradfest 2017.
Tickets are priced at €19.99 including booking fee and available online to purchase here however we advice to book early as all shows are selling out fast.
Doors at 8pm | Performace starts at 8:30pm
Watch a live performance of 'Killing The Blues' recorded on an iphone at Cleere's Theatre Kilkenny below.
Feel free to spread the word!!!
Wishing you all a very happy, prosperous and safe 2017…..
Much love,
L x
Four of Ireland's finest are coming to a venue near you to showcase their song writing and performing talents in an intimate setting.
Leslie Dowdall & Mike Hanrahan have been performing together since 2009
while Luan Parle & Clive Barnes have been performing together since 2014. This tour will see all four artists perform solo and collaborative sets.

Front-woman of legendary Irish band In Tua Nua, Leslie Dowdall's solo career began in earnest with the release of her first album in 1997, the artfully entitled 'No Guilt, No Guile'. The album won high praise for the creativity, vision and the soulful vocals and included hit single 'Wonderful Thing', among other highlights.
Mike Hanrahan's first solo recording 'Someone Like You' featured the timeless classic 'We Had it All' a song later recorded by Ronnie Drew, Eleanor Shanley and Mary Coughlan. Mike spent 14 years as a member of Stockton's Wing and many years as producer, writer and guitarist with Ronnie Drew
Clive Barnes has been gaining a worldwide reputation as one of the finest songwriters and guitarists on today's scene. Having played and recorded with Joe Cocker, Taj Mahal and Eric Bibb to name but a few, Clive has won various awards including Album of the Year in the US magazine 'Acoustic Guitar'.
Meteor and Tatler Award winner Luan Parle's top 10 hit single 'Ghost' spent 3 months in the Irish Charts and was one of the most played songs on radio that year. Having signed her first record deal at just 12 years of age, Parle has written and recorded with some of the world's most successful Grammy winning songwriters & producers.
Leslie & Mike, Luan & Clive will be collaborating to bring you an eclectic and exciting mix from four of Ireland's finest Singer Songwriters.