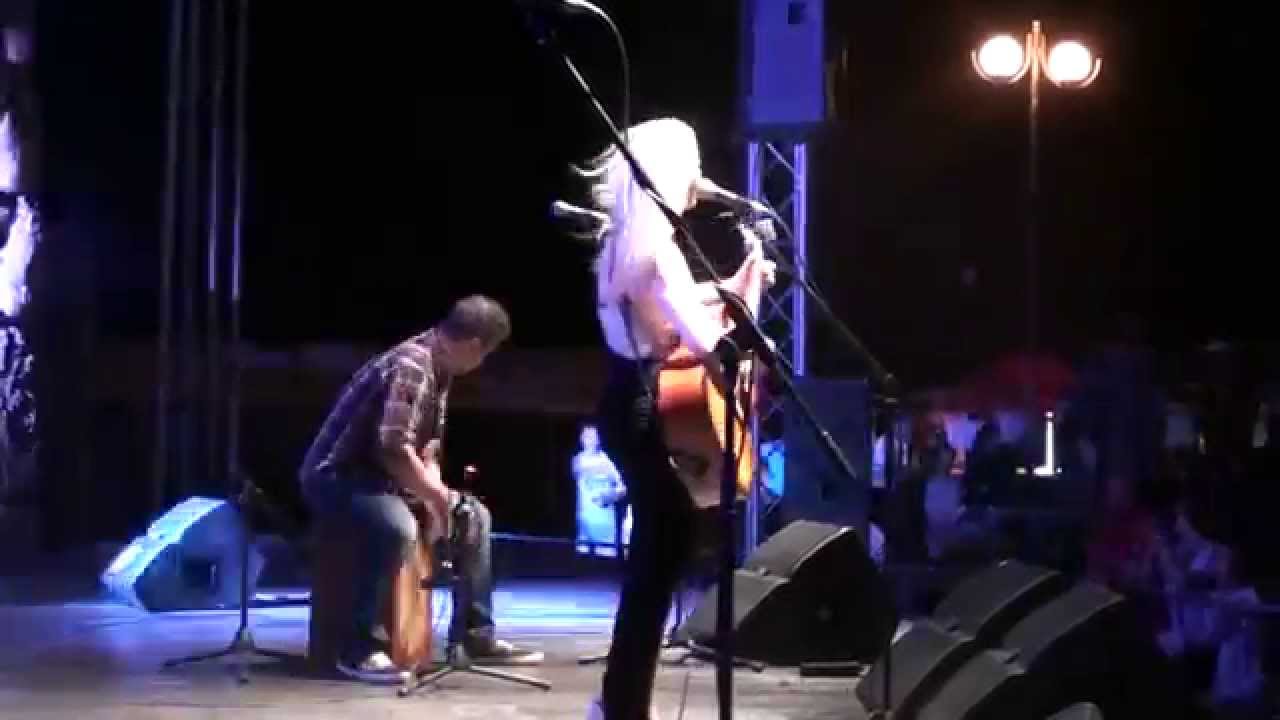 Hello there,
Well we only had the most unbelievable time in Slovakia, it was just AMAZING!!!
We arrived last Friday at Bratislava airport and were met by the very lovely Diane who was holding out her phone displaying my picture at arrivals. It gave us all a great laugh and the laughs continued with Diane on route to the town of Bohunice where we would spend the next two days. We checked into a beautiful chateaux right next to the amphitheater where Festdobrébohunice 2015 was taking place.
The first thing that we saw as we entered the town was a big sign with my name on it…. HEADLINING!!! We were so excited we just had to get a pic 🙂
Diane brought us to the festival grounds which looked bigger than I remembered, the last time I had played Festdobrébohunice was 2008. It was there we met festival owner and our great friend Ivan Cali Podolsky who was busy getting everything sorted for kick off. That night a fabulous band called Neznami were launching their album. It's tradition in Slovakia to Christen the launch of an album with a Godmother & Godfather. I felt so honored to be chosen as Godmother and officially launched their album on stage with the band. It was also a real luxury to get to enjoy the rest of the bands playing that night and were especially blown away by Robert Krestan & Druha Trava. Some pics below;
The next morning we had some time to chill out by the pool. The weather was amazing, touching 40 degrees. Lunch time we were joined by our great friends Steve, Alan, Martin & Erica. We had a bite to eat before getting ready to play the first of the festivals, Umelecký festival. We played Umelecký festival last year and loved it, so we were super excited to play again, see Michal the festival organiser & all our great friends. It was just fantastic, and again loved every second of playing. We met some really lovely people but didn't have too much time to stay and chat as we were headed off to headline Festdobrébohunice. Below are some photos of the day;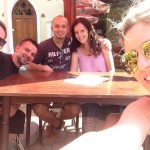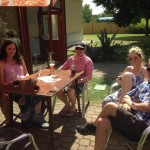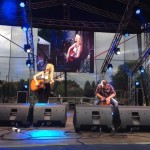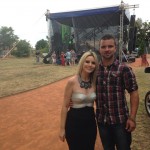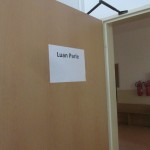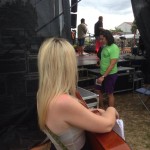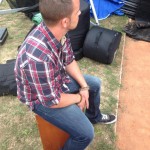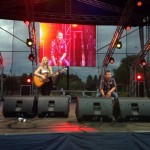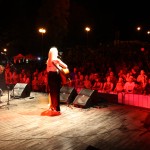 I'm quite lost for words on how to describe playing at Festdobrébohunice. It was simply one of the best experiences of our lives!!! The audience were just unreal!!! I've uploaded a video above of the encore which captures the really special atmosphere on the night.
This pic was taken later that night, as you can see I'm a bit of a cold kettle 🙂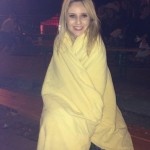 After our performance we had time to chat to the wonderful Slovakian people who are just so fantastic and have the most fabulous sense of humor.
The next morning Erica & Martin took us to the most amazing pool and wellness centre…Hotel Aphrodite Palace. We got to chill out there for the day before heading to the beautiful mountain resort Hotel Partizán. The hotel was just stuning, located in the Low Tatras Mountains. We were playing at the hotel that night. It was incredible to play in the outdoors surrounded by the stunning mountains. Michal the hotel manager made us feel really welcome and looked after us all so well. It was such a joy to get to play surrounded by such beauty.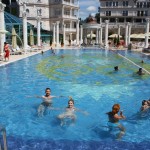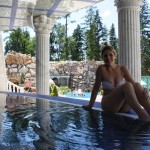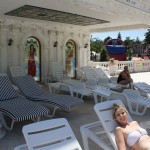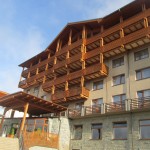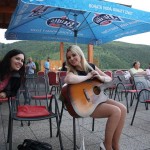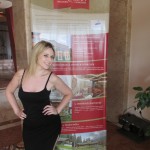 The following day which was Monday we had off so Cali brought John & I, Steve, Alan & the lovely Maia to the low tatra mountains. We had the most wonderful day with wonderful friends. Later that afternoon I got to sample the UNBELIEVBLE wellness centre at Hotel Partizán…it was beyond luxurious…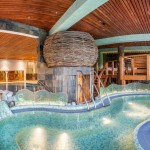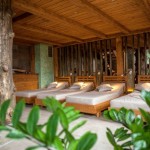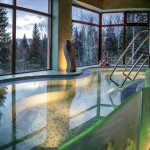 A little video of our mountain trip;
Unfortunately our amazing journey came to an end and we flew back to Ireland the following day but we are already planning our return trip in November. Our time in Slovakia went above and beyond any expectations we had. We touched down in Dublin Airport with the most amazing memories and friendships made.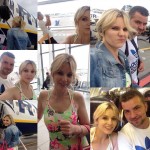 What I wore blog to follow 🙂
Cia for now amigos,
L x