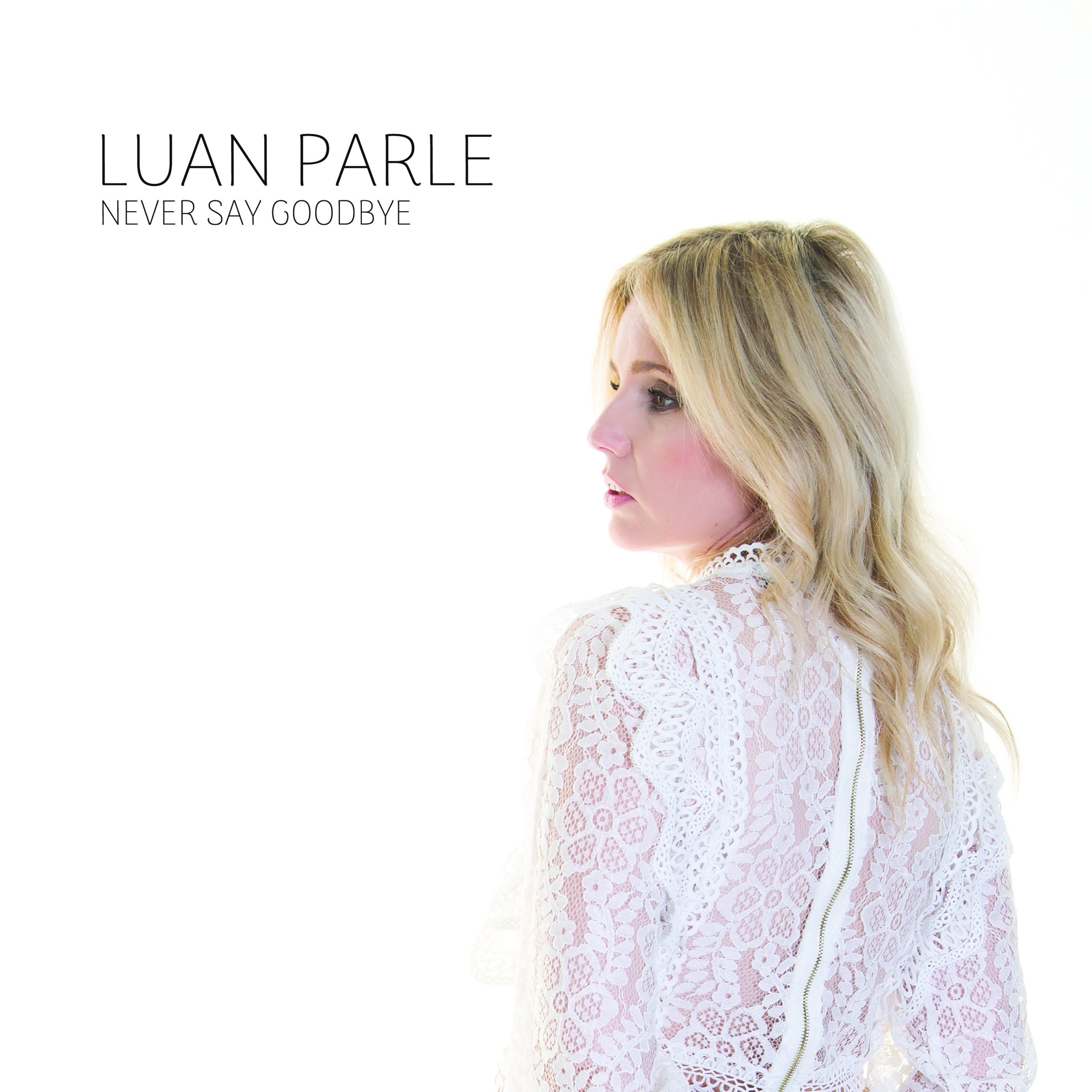 Earlier this year on 7th February 2020, I released my new 10 track album 'Never Say Goodbye', to critical acclaim making the RTÉ Lyric FM – Album Of The Week & RTÉ Radio 1 – Recommends playlist. 
'Never Say Goodbye' received a 4/5 Star review from Folk & Tumble, and 8/10 star review by Hot Press making the Hot Press Hot For 2020 Albums List. 


"The result is her best record yet. Highlights include Running In Circles, a co-write with ex Dire Straits guitarist Hal Lindes that evokes Stevie Nicks"  Steve Cummins – Sunday Times 
"'Never Say Goodbye' is a fine pie ce of work. The production gloss never outshines the material or Parle's born-to-sing-country voice, showing that the former pre-teen prodigy has matured into a first-rate artist." Jackie Hayden – Hot Press – 8/10 
"Never Say Goodbye is a slick Country-pop record that owes as much to the likes of Stevie Nicks as it does to Dolly Parton. Parle's vocal mastery and songwriting skill are pushed to the fore. Check out 'Never Say Goodbye' for surefire songwriting, soul-searching, social commentary, and sweet, sweet country tones." Scott Edgar – Folk And Tumble – 4/5 
My Something Beautiful' (released 17th January 2020) was the first single from 'Never Say Goodbye' hitting the No.2 spot on the iTunes charts on its release. The song received 345 Irish airplay's peaking at number 15 in the Breakers Chart & number 3 in the Country Airplay Chart. I launched the single at the Mermaid Arts Centre in Bray, Co. Wicklow to a full house, kicking off my 2020 nationwide tour, however this was unfortunately brought to a halt due to the Covid-19 global pandemic. Lonesome Highway were in attendance on the night and gave the show a glowing review.
"Never Say Goodbye, on its release, will remind listeners of the quality of [Parle's] vocals and songwriting. In the meantime, check out her website to catch one of the upcoming shows, you certainly won't be disappointed if this evening's splendid performance is anything to go by." Declan Culliton, lonesomehighway.com. 
"My Something Beautiful marries six-string heaven with a sad-eyed tale of romantic heartbreak that could make angels weep. With a voice pure and true, Luan Parle sings from the heart but aims for the gut. Luan's songwriting has matured to the point where she can rightfully claim to be the Emmylou of the Emerald Isle" Nick Kelly – Music Editor, broadsheet.ie 
"My Something Beautiful' blends jangly pop/rock smarts with country textures guitar-driven with an insistently jaunty pace, it's the kind of song which would sit happily in the repertoires of Emmylou Harris, Natalie Merchant or even The Bangles. If Parle guested with [the late] Tom Petty's Heartbreakers at their peak, the results would sound something like this" Colm O'Hare – Hot Press 
Friday 10th April, I released my second single from the album 'Change Your Mind' which made the RTÉ Radio 1 playlist, KCLR 96 FM's Single Of The Week & Golden Plec's 'Irish Songs Your Need To Hear This Week'. Plans to shoot a video for the single were halted due to the COVID-19 pandemic and instead I decided to issue a call-out to submit home videos of people rocking out to the song. I asked people who were staying home with their families and loved ones to star in the video and film themselves giving it socks. The result is truly heartwarming, and I was blown away with the response from people all over the world from 8-month-old Penny to 106-year-old Nancy.
Since lockdown, I have been doing a series of live gig streams from my Facebook page facebook.com/luanparle & website luanparle.com and was delighted to be chosen to perform for Culture Ireland & First Music Contact's Ireland Performs on May 14th accompanied by guitarist Clive Barnes. My most recent interview with Irish Central.com can be viewed here; https://www.irishcentral.com/opinion/others/luan-parle 

Since the album release, 'Never Say Goodbye' has received almost 600 Irish radio plays and I have performed on RTÉ One TV's flagship daytime television show 'The Today Show' while also sharing the couch for an interview with the hosts. I appeared on Virgin Media One's TV's morning show 'Ireland AM' for an in depth interview discussing the album & during lock-down performed live from home on the show, chatted with Elaine about 'Never Say Goodbye' on Virgin Media One's 'Elaine Show' where I am a regular panelist and have been interviewed and performed live on the following radio stations; RTÉ Radio 1's Arena, RTÉ Radio 1's Miriam O'Callaghan, Classic Hits 4FM, KCLR 96FM, East Coast FM, Midlands 103FM , Highland Radio, South East Radio, BBC Radio Ulster, Tipp FM, Dublin City FM, Sunshine 106.8FM, Spirit Radio. 

I was really honored to join the panel of speakers at IMRO for the RTÉ Choice Music Prize "Conversations" back in March and had a two-page interview in the Irish Mail on Sunday with Danny McElhinney, an in-depth interview in Hot Press with Jackie Hayden, Interview & photoshoot with John Meagher for the Irish Independent, interview with Eddie Rowely for The Sunday World, a feature in the March issue of VIP Magazine & an upcoming feature for The RTÉ Guide. 
Due to Covid-19 my tour has been postponed for the foreseeable but I am currently working with venues to reschedule the shows when it is safe to do so.

In the meantime you can purchase 'Never Say Goodbye' on download, CD & 180mg white vinyl along with other tour merchandise from my website luanparle.com/shop and catch up with me on my social media platforms (see links below).
http://instagram.com/luanparle
https://open.spotify.com/artist/31yRvsln7Wzj96CR7GlAWr?si=iVd7oCKQT-eEs7w_Ca4Pwg

Thank you for all your support to date,

Luan x