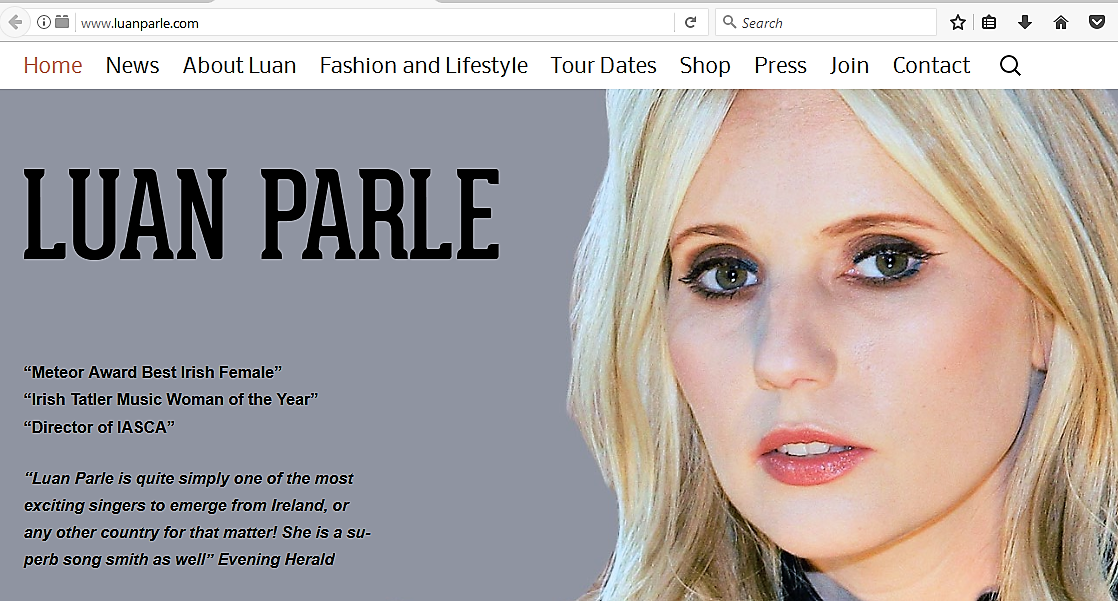 Hey folks,
I'm thrilled to welcome you all to my Revamped Website http://www.luanparle.com
Huge thanks to my website creators Stephen and Michael Kenny LocalBiz.ie for their professionalism, patience and attention to detail. These guys ARE the biz and always such a pleasure to work with.
Hats off as always to photographer and my great friend Michael kelly. The man is beyond talented and I'm so lucky to have the privilege of working with him.
Hope you enjoy browsing around, reading my latest blogs, listening to music and hearing first hand all the latest news and tour dates….
Over the coming months we will adding lots of exciting merchandise to our shop so do keep your eyes peeled. We will also be adding pictures from my latest photo shoot and I have something very exciting up my sleeve coming up with my 'lifestyle and fashion' blog.
An exciting time…hope you enjoy the journey and continue to come back…
P.S Don't forget to sign up to my mailing list here
Much love,
Luan x