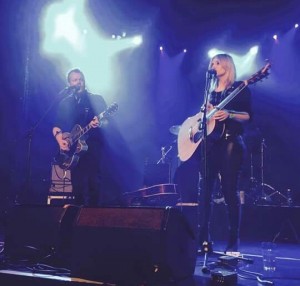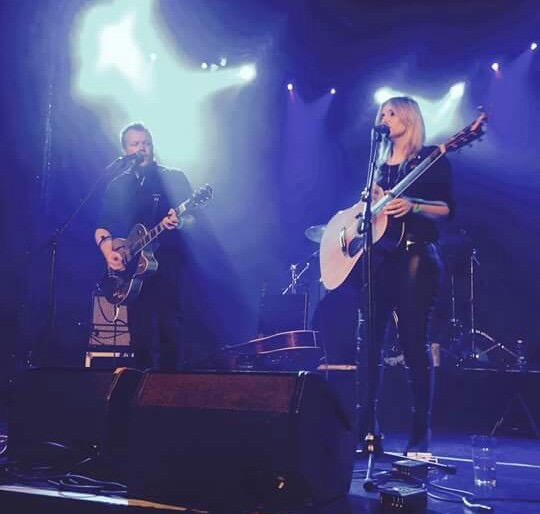 Luan Parle with Clive Barnes
16
Mar
2017
Helsinki , FIN
Details
Venue
: Molly Malones
Address
: Kaisaniemenkatu 1, 00100 Helsinki, Finland
Phone
: +358 20 7191970
Contact Website
:
http://www.mollymalones.fi/
Futher information on www.luanparle.com
Two of Ireland's finest songwriters and performers Luan Parle and Clive Barnes have for many years been gaining an international reputation as solo performers. For the past two years they have been performing together to sold out audiences across Ireland, US & Europe.
Meteor & Tatler Award winner Luan Parle has had numerous hits & accolades. Her top 10 hit single 'Ghost' spent three months in the Irish Charts and was the most played Irish single of that year.
Parle signed her first record deal at just 12 years of age and has written and recorded with some of the worlds most successful songwriters & producers including Grammy award winning Bill Bottrell (Sheryl Crowe, Michael Jackson, Prince, Travelling Wilburys, Elton John) & Billy Steinberg (Madonna, Roy Orbison, Cyndi Lauper, The Pretenders, Whitney Houston, The Bangles, Celine Dion).
Parle signed with Elton Johns Management Company Twenty First Artists and opened for Elton three nights at the London Hammersmith Apollo. Signing to Sony Records, Parle released her critically acclaimed album 'Free' in 2007. To date she has released 3 studio albums and is currently working on her latest material due for release in 2017.
Clive Barnes is highly regarded as one of the finest performers on the roots circuit and has been gaining a worldwide reputation as one of the finest songwriters and guitarists on today's scene.
Having released four critically acclaimed albums of his own, he has played and recorded with some of the finest musicians on the world stage including Joe Cocker, Taj Mahal and Eric Bibb and also shared stages with Dr John, Jeff Beck, Solomon Burke, The Blind Boys of Alabama, & Gary Clark Jr to name but few.
Barnes has played numerous US, UK and European Tours and taken various awards, Including Album of the Year for "Welcome to Farewell" in the US magazine 'Acoustic Guitar'. His new album 'Get Low' is due for release early 2017.
"Luan Parle is quite simply one of the most exciting singers to emerge from Ireland, or any other country for that matter! She is a superb song smith as well"
Harry Guiren RTE Television
"Clive is a guitarist who can make one guitar sound like six. Barnes transported the entire, hushed venue across the Atlantic to where the paths taken by the Delta Blues, Tom Waits and Bruce Springsteen all led to his own special territory. Balancing intensity with between song banter that would challenge any stand-up, Barnes' songs were a revelation."
https://www.youtube.com/watch?v=6X1Oom9DQVo
https://www.youtube.com/watch?v=XyeKykXuxn8&feature=youtu.be
https://www.youtube.com/watch?v=C0uwgFsK_Nw
https://www.youtube.com/watch?v=spbTADWtjCI
https://www.youtube.com/watch?v=f9RR6cpJL2Q
https://www.youtube.com/watch?v=8gJix03hO2k