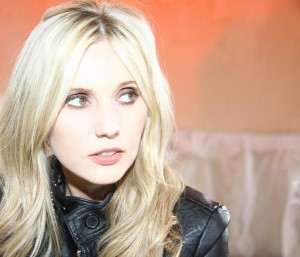 Luan Parle
30
Jul
2018
Dubnica, Slovakia
Really excited to return this year again to play the wonderful Hotel Kristina Dubnica, Slovakia.
Venue :  Apartmán-hotel Kristína
Address :  Centrum II. 88, 018 41 Dubnica nad Váhom, Slovakia 
Telephone : +421 910 998 122
E-mail: [email protected]
Contact Website : http://apartman-hotel-kristina.sk/
One of Ireland's finest songwriters and performers Luan Parle has for many years been gaining an international reputation as a solo performer to sold out audiences across Ireland, US & Europe.
Meteor & Tatler Award winner Luan Parle has had numerous hits & accolades. Her top 10 hit single 'Ghost' spent three months in the Irish Charts and was the most played Irish single of that year.
Parle signed her first record deal at just 12 years of age and has written and recorded with some of the worlds most successful songwriters & producers including Grammy award winning Bill Bottrell (Sheryl Crowe, Michael Jackson, Prince, Travelling Wilburys, Elton John) & Billy Steinberg (Madonna, Roy Orbison, Cyndi Lauper, The Pretenders, Whitney Houston, The Bangles, Celine Dion).
Parle signed with Elton Johns Management Company Twenty First Artists and opened for Elton three nights at the London Hammersmith Apollo. Signing to Sony Records, Parle released her critically acclaimed album 'Free' in 2007. To date she has released 3 studio albums and is currently working on her latest material due for release in 2018.
Luan is a director of IASCA – Irish Association of Songwriters, Composers And Authors.
EVENING HERALD
"Luan Parle is quite simply one of the most exciting singers to emerge from Ireland, or any other country for that matter! She is a superb song smith as well"